Biography
Elizabeth H. Murphy is a Principal in the Los Angeles, California, office of Jackson Lewis P.C. She focuses her practice in employment law, representing a wide variety of California and national employers in various industries, including accounting, retail, banking, manufacturing, and hospitality.
Ms. Murphy is particularly known for her extensive knowledge and reputation in the field of home care, which Ms. Murphy has built over the past 15+ years by extensively lecturing and teaching home care employers throughout the country; representing hundreds of home care franchises, franchisors and independent agencies; and supporting these entities in every aspect of their employment relationships. She is also a frequent contributor to Home Health Line, a subscription-only industry publication that helps home health agencies provide excellent patient care and increase profitability.
Ms. Murphy's daily work includes advising employers in management and decision making issues, such as handling sensitive terminations, preparing and negotiating employment and severance agreements, preparing and revising employee handbooks, training management and staff, and administering leaves of absence; and representing employers in wrongful termination, discrimination, sexual harassment, wage and hour, and other employment-related litigation in state and federal court, arbitration, and before various governmental agencies such as the Department of Fair Employment and Housing, the Equal Employment Opportunity Commission, the Division of Labor Standards Enforcement, the Employment Development Department, and the Department of Labor.
Ms. Murphy is a seasoned 25-year litigator, handling individual, class and PAGA cases from inception through completion. She has first-chaired several employment arbitration cases; prepared, argued and prevailed in many summary judgment motions; and lead teams of lawyers through trial.
Honors and Recognitions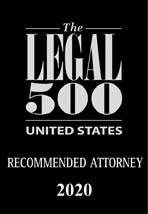 Professional Associations and Activities
California Association for Health Services at Home
Home Care Association of America
Speeches
"AMADA Sun, Sea & Senior Care Summit" (Dana Point, CA, September 2019) (presenter)
"Full-day Wage Hour Workshops-2019" (Ontario, CA, September 2019; Sacramento, CA, September 2019) (presenter)
"Employment Update for Home Care", California Association of Health Services At Home's Annual Conference (Palm Springs, CA, May 22, 2019) (presenter)
"Wage Hour Update for Home Care", California Association of Health Services At Home's Annual Conference (Palm Springs, CA, May 22, 2019) (presenter)
"Employment Updates for Home Care", San Diego Regional Home Care Counsel (San Diego, CA, May 16, 2019) (keynote Speaker)
"Employment Workshop - Manager Certificate Program," California Association for Health Services at Home (Las Vegas, NV, March 2019) (presenter)
"Employment Update," Amada Senior Care 2019 Annual Franchise Conference (Costa Mesa, CA, March 16, 2019) (keynote speaker)
"Private Duty Workshop," California Association for Health Services at Home (Ontario, CA, February 12, 2019) (presenter)
"Private Duty Workshop," California Association for Health Services at Home (Sacramento, CA, November 1, 2018) (presenter)
"Private Duty Workshop," California Association for Health Services at Home (Ontario, CA, October 30, 2018) (presenter)
"General Employment Law Update" The American Board of Home Care's 3rd Annual Symposium (October 2, 2018) (presenter)
"2018 Annual Conference and Home Care Expo" California Association for Health Services at Home (Monterey, CA, May 2018) (speaker)
"Private Duty Workshop: Operate your Business in the Legal Landscape of 2018 and Beyond" Regional Home Care Council Spring Symposium (San Diego, CA, May 2018) (keynote speaker)
"Wage & Hour Workshop," Right at Home franchisees (Burbank, CA, March 2018) (presenter)
"Employment Workshop - Manager Certificate Program," California Association for Health Services at Home (Las Vegas, NV, March 2018) (presenter)
"Employment Workshop" California Association for Health Services at Home-Home Care Manager Certificate Program (March 29, 2018) (presenter)
"Workshop" Right at Home franchisees (March 8, 2018) (presenter)
"Tip of the month" California Association for Health Services at Home Monthly Care Talk Series (November, 2017, February, 2018,) (presenter)
"Private Duty Workshop" California Association for Health Services at Home (Ontario, CA, February 1, 2018) (presenter)
"Workshop" California Association for Health Services at Home (Sacramento, CA, February 2, 2018) (presenter)
"Harassment Training Webinar," California Association for Health Services at Home (January 23, 2018) (presenter)
"Legal Update: Litigation Trends 2017," American Board of Home Care (ABHC) (Dana Point, CA, October 2017) (presenter)
"Private Duty Workshop," California Association for Health Services at Home (Sacramento, CA, August 2017) (presenter)
"Private Duty Workshop," California Association for Health Services at Home (Ontario, CA, August 2017) (presenter)
"Rules, Risks and Video Tape," 2017 PFCC Conference (Irvine, CA, June 2017) (presenter)
"Employment Law and Wage Hour Update (California and Federal Law)," California Association for Health Services at Home (Rancho Mirage, CA, April 2017) (presenter)
"Legal Update and Summary of Employment Laws," California Association for Heath Services at Home (Las Vegas, NV, March 2017) (presenter)
"Private Duty Workshop," California Association of Health Care at Home (Ontario, CA, February 6; Sacramento, CA, February 7, 2017) (presenter)
"California Employment Updates," California Home Instead Senior Care (Los Angeles, CA, December 2016) (presenter)
"Private Duty Workshop: Legal Landscape," California Association for Health Services at Home (Sacramento and Ontario, CA, September 2016) (presenter)
"2016 Public Policy Update," Home Care Association of America (Anaheim, CA September 2016) (presenter)
"Home Care Legal Update," San Diego Regional Home Care Council (San Diego, CA, August 2016) (presenter)
"Employment Law Compliance for Home Care," California Association for Health Services at Home (Monterey, CA, May 2016) (presenter)
"Examining Today and Where We Need to Go," Home Instead Senior Care (Palo Alto, CA, March 2016) (panelist)
"Home Care Legal Update," Orange County Home Care Council (Orange County, CA, March 2016) (presenter)
"Private Duty Workshop," California Association for Health Services at Home (Sacramento and Ontario, CA, March 2016) (presenter)
"What AB 1522 Means for Your Agency," California Association for Health Services at Home (Los Angeles, CA, December 2015) (presenter)
"Employment Law Update," San Diego Chapter of the American Board of Home Care (Point Loma, CA, October 2015) (presenter)
"Private Duty Workshop," California Association for Health Services at Home (Sacramento, CA, October 2015) (presenter)
"Employment Law Updates," California Association for Health Services at Home (Palm Springs, CA, May 2015) (presenter)
"2015 Home Care Update: Town Hall Forum," Home Care Association of America's Northern California Chapter (San Mateo, CA, April 2015) (panelist)
"Private Duty Workshop," California Association for Health Services at Home (Sacramento and Ontario, CA, April 2015) (presenter)
"2015 Home Care Update: Town Hall Forum," Southern California Chapter of the Home Care Association of America (Orange, CA, March 2015) (panelist)
"Legal Updates in Home Care," California Franchise Owners of ComForcare Senior Services (Los Angeles, CA, December 2014) (presenter)
"Update on Health Care Employment Law," San Diego Regional Home Care Council (San Diego, CA, November 2014) (presenter)
"Update on Health Care Employment Law," Orange County Home Care Council Meeting (Orange, CA, January 2014) (presenter)