Biography
Jeffrey A. "Jake" Schwartz is a Principal and the Office Litigation Manager of the Atlanta, Georgia, office of Jackson Lewis P.C.
He joined the firm in 2006 after moving from New Orleans, Louisiana, where he practiced labor and employment law for more than seventeen years.
Mr. Schwartz has extensive experience in both traditional labor and employment law. The cases he handles include a variety of state and federal court claims involving discrimination, harassment, retaliation, contracts and employment related torts. Mr. Schwartz is an experienced trial lawyer and regularly handles cases before federal and state agencies, judges and juries. In January 2006, he successfully argued an important employment case before the United States Supreme Court. Mr. Schwartz also represented Murphy Oil in the 2018 landmark Supreme Court case validating class and collective action waivers in employment based arbitration agreements.
Mr. Schwartz has represented management in numerous counter-organizing drives and participated in dozens of unfair labor practice proceedings and other matters before the National Labor Relations Board. He has participated as the lead spokesperson in collective bargaining and has assisted employers with strike preparation and strikes. Mr. Schwartz has handled numerous arbitration cases. He is also committed to early case analysis that seeks to prevent lawsuits or to dispose of them early in the litigation. Mr. Schwartz is also recognized for his experience and counsel in matters related to non-competition agreements, trade secrets, employment contracts, and wage and hour matters.
To assist employers in avoiding expensive employment-related lawsuits and claims, Mr. Schwartz regularly presents training programs for managers and executives. He also assists employers in developing workplace policies and practices which maximize positive employee relations and act as effective risk management strategies for the workplace. Mr. Schwartz is regularly called upon by clients to guide them with discharge/discipline issues, workplace investigations and other sensitive employment-related problems for both union and non-union employers.
While attending the University of Pittsburgh, he was a winner of the Murray S. Love Trial Moot Court Competition.
Honors and Recognitions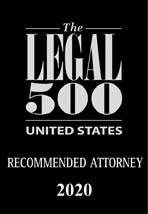 Professional Associations and Activities
Louisiana State Bar Association
Pro Bono and Community Involvement
New Orleans Jewish Community Center, President (2005-2006)
New Orleans Metropolitan Area Committee, Leadership Program (1993)