Biography
Margaret (Peggy) J. Strange is a Principal in the Hartford, Connecticut, office of Jackson Lewis P.C.
Ms. Strange joined Jackson Lewis in 1996. She has a broad area of practice and experience within the firm. Ms. Strange manages national, regional and local client relationships, looking for new and innovative ways to add value and build strategic partnerships with clients with a focus on predictability, strategy and alternative billing arrangements.
She also has an active litigation practice that covers the spectrum of employment litigation, including state and federal claims. Her experience includes both suits by private parties and by the Equal Employment Opportunity Commission (EEOC). She has handled cases involving claims of race, age, disability, and sex discrimination, as well as sexual harassment, retaliatory discharge, and wage and hour. She has successfully tried cases in state and federal court and prevailed in appeals before the Second Circuit Court of Appeals and Connecticut Appellate Court.
Ms. Strange also routinely counsels clients on a variety of employment practices including employment contracts, releases, employee handbooks and internal policies and practices. She provides counsel on preventive strategies for employers located around the country. She advises management on personnel matters such as hiring, firing, performance management, internal investigations, and disability accommodation.
Ms. Strange also conducts extensive management training on a variety of topics, including harassment prevention, workplace privacy, effective management, and equal employment opportunity law. Using role playing and recent case law, she develops management training programs tailored to the client's needs.
Honors and Recognitions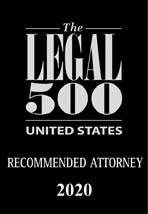 Professional Associations and Activities
Connecticut Bar Association
Hartford County YWCA, Board of Directors
Published Works
"Systemic Gender Discrimination Claims on the Rise," Connecticut Law Tribune (January 2011)
"Using Social Media To Screen Job Candidates," Connecticut Law Tribune (July 2010)
"Big Brother Blues: Privacy in the Infotech Age," Connecticut Law Tribune (May 2000)