Biography
Richard J. Cino is the Office Managing Principal of the Berkeley Heights and Monmouth County, New Jersey, offices of Jackson Lewis P.C. He is also Co-Leader of the Corporate Governance and Internal Investigations Practice Group.
Mr. Cino has a broad area of practice and responsibility with the firm. He acts as lead counsel on all aspects of employment litigation, including defending claims of whistleblowers under various state and federal laws including the Sarbanes-Oxley Act, sexual harassment, all types of discrimination, retaliation, breach of employment contract, and employment related torts.
Mr. Cino regularly litigates claims for breach of non-competition agreements, theft of trade secrets, and/or breach of the duty of loyalty. He has represented employers in employee raiding actions and actions alleging unfair practices relating to the misappropriation of electronic communications and information.
Mr. Cino has litigated matters in the Superior Court of New Jersey, New Jersey Office of Administrative Law, Pennsylvania Court of Common Pleas, United States Department of Labor, United States District Court for the District of New Jersey, United States District Court for the Eastern District of Pennsylvania, United States District Court for the Middle District of Pennsylvania, and United States Court of Appeals for the Third Circuit.
Honors and Recognitions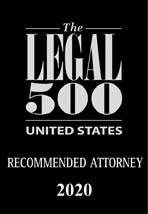 Professional Associations and Activities
Academy of New Jersey Management Attorneys
American Bar Association
New Jersey State Bar Association